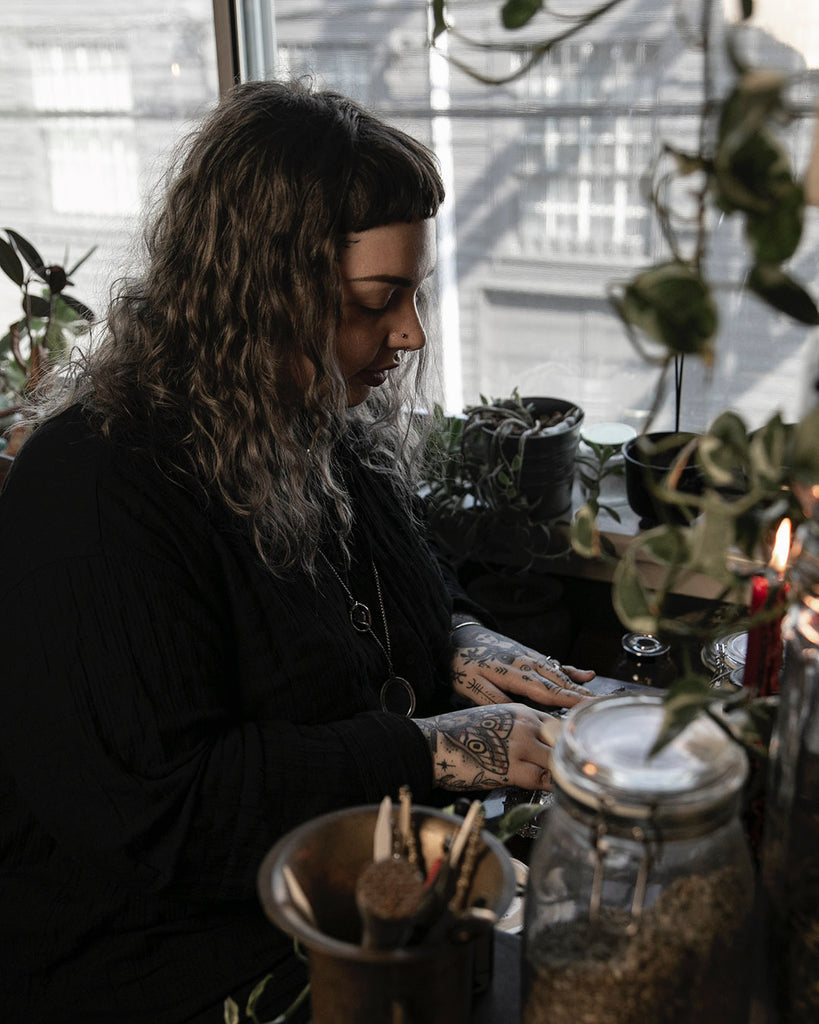 Candle Service
   Custom ritual candles are a unique and personalized service that caters to individuals seeking a deeper connection with their spiritual practices, needing outside perspective on a situation needing ritual work or to simply help with a petition.
   These candles are meticulously crafted with purpose, allowing you to infuse your own energy and desires into the creation process. Whether it's for manifestation, healing, protection, or any other specific intention, these candles are tailored to meet your needs.
   I will work closely with you to understand your intentions, selecting the appropriate colours, scents, and symbols to enhance the ritual candle. The process involves incorporating herbs, crystals, and essential oils, all chosen for their specific properties. It will serve as a physical representation of your intentions and desires.
This work has been such a journey and I'm so grateful for the trust. 


Hand poured or hand dipped beeswax candles custom fixed for you 
You will be contact via email to start the process and comes with a mini intuitive tarot email reading to help ground and connect ourselves. 


These take about 4 weeks to be finished and shipped. 
---
---
More from this collection